Want to learn how to make truffles or chocolate bark?
Classes are now being offered in October & November!
Yeti Chocolates was an idea dreamed up in 2006 by founder, Willow Merritt, to create small batch artisan chocolates that tantalize the palate and entice the senses.
Yeti Chocolates strives to make chocolate truffles with no artificial preservatives (except in an ingredient already used) and as many organic ingredients as possible. Although this creates a shorter shelf life, we feel making small batches to create a fresher, higher quality product is more important to us, and hopefully to you too!
As Yeti Chocolates gets more established in the Wenatchee Valley, they plan to collaborate with local farms and dairies in the area to continue to give you the freshest, highest quality product they can offer.
The Fall Collection
Crisp mornings and changing leaves bring in these fall inspired flavors.
Year Round Favorites
The Milk Salty Caramelicious, Smith n' Wesson and Dark Salty Caramelicious are available all year round.
Milk Salty Caramelicious
Calling all caramel addicts! This is a fleur de sel caramel in a milk chocolate shell. The perfect balance of sweet and salty.
Smith 'n Wesson
The perfect chocolate for the coffee lover in your life. One layer white chocolate coffee, one layer milk chocolate espresso.
Dark Salty Caramelicious
Fleur de sel is blended into a luscious caramel that will be impossible to resist. In a dark shell for all you dark chocolate lovers out there.
Where's Yeti going to be next?!? Check it out!
A unique element to ordering chocolates with Yeti Chocolates is the freedom to choose what you get in your box. We call it the "Choose Your Own Chocventure" or CYOC for short. We want to make sure you get exactly what you want from a box of our chocolates.
If you'd rather be surprised, then choose the "Ignorance is Bliss" or IIB in the shop, and we'll make the selection for you.
Local Pick Up Available Downtown!
Grab your online order at Ye Olde Bookshoppe!
Ana Maree at Ye Olde Bookshoppe has graciously agreed to let us use her shop as a hub for locals to use for their local pick up orders that they place online!
When you place an order online and select "Local Pick-Up", in the delivery instructions list "pick up at bookshop", and we will send you an email once the order is available for pick up.
**PLEASE NOTE You will need to place orders at least 24 hours before pick up. If you need same day service, please call us at 509-699-1748, though depending on our schedule there are no guarantees a same day pick up can occur.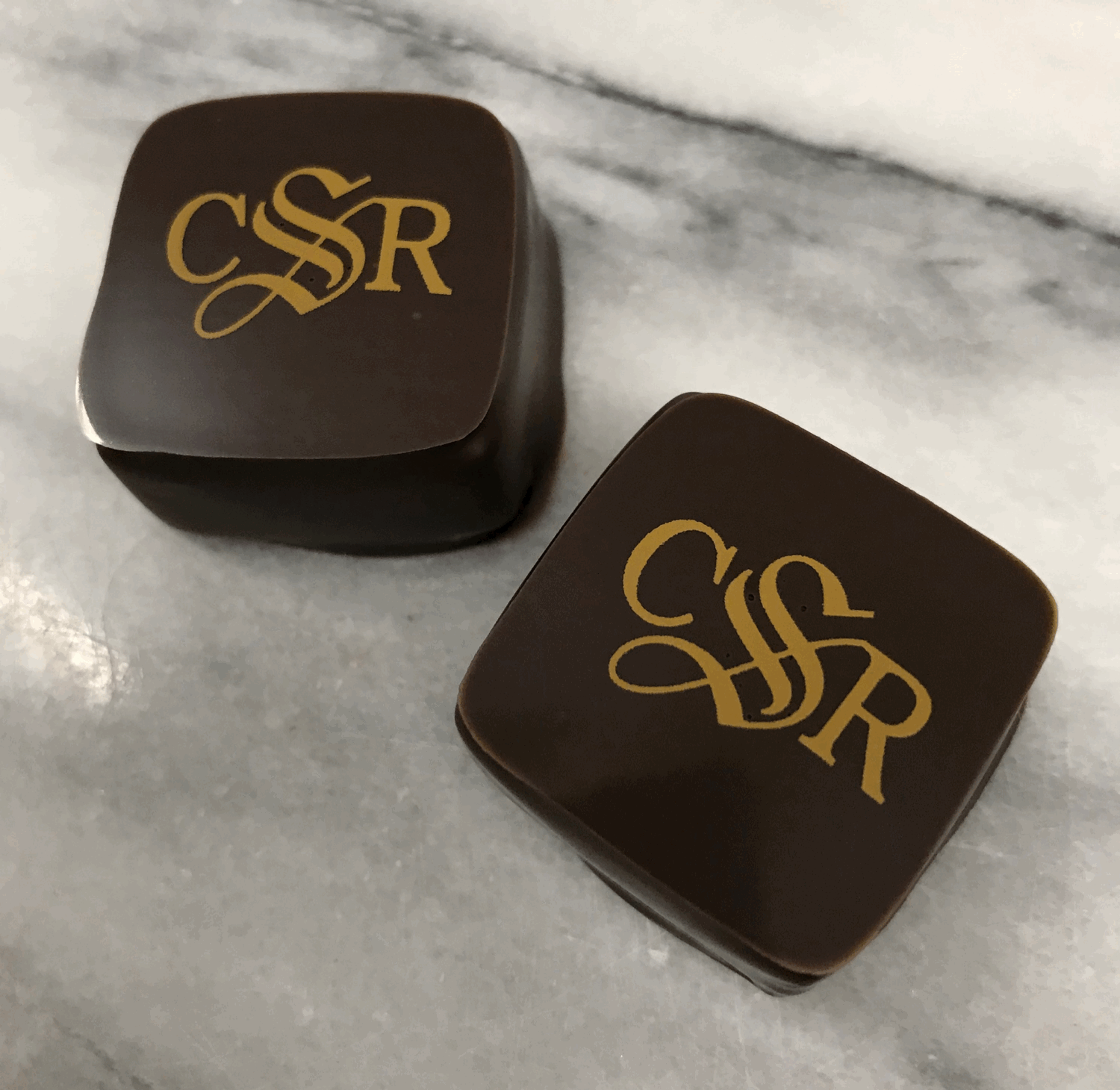 Have an event that you need a custom logo imprinted on a chocolate?
We can do that! Please contact us directly for custom printing and pricing.
Yeti Chocolates Founder - Willow Merritt
Willow has been working on making Yeti Chocolates a reality since 2006. Classically trained in French patisserie, Willow discovered she loved the creative challenges of working with chocolate. Using the foundational skills acquired in her formal training, she delved into becoming a chocolatier. Countless chocolate experiments in her home kitchen, late night binge-reading culinary threads online, and numerous Amazon book orders later, Willow was determined to hone her skills to produce quality, artisan chocolate.
Over ten years later, Willow is proud to embark on this next evolution of Yeti Chocolates. As she moves forward, one thing remains constant on her mind:
"I am not the master, chocolate is the master."